Maggie Green Biography
Twitter : @maggiegreenlive Camsoda : MaggieGreen Reality Kings : Maggie Green Sex Scenes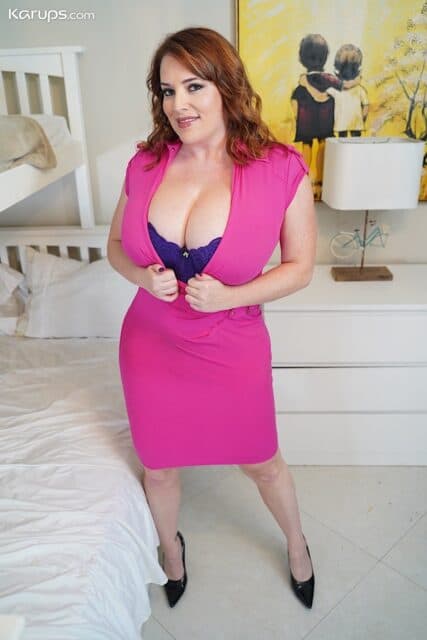 Click here to watch Maggie Green in "Stepmom Takes A Stuffing" at Karups
Maggie Green – Personal Info
Name : Maggie Green
Date of Birth : August 4th
Star Sign : Leo
Hometown : Ann Arbor, Michigan (US)
Measurements : 34G – 30 – 38
Height : 5'6 (1.68m)
Hair Colour : Blonde/Red
Eye Colour : Blue
Tattoos : A symbol on the left side of her lower back and a small flower on the inside of her lower right leg (just above her ankle)
Shoe Size : Women's 6½ (US)
Years Active : 2009 – present
Number of Scenes : 200+
Maggie Green is a gorgeous all natural pornstar, camgirl and model who is famous for her sultry stage presence, all natural 34G bust and brilliant bubble butt. Over the years, Maggie Green has attracted an avid global fan following due to her compelling website content and her sizzling sex scenes for Brazzers, Reality Kings, Scoreland and Wyde Syde Productions.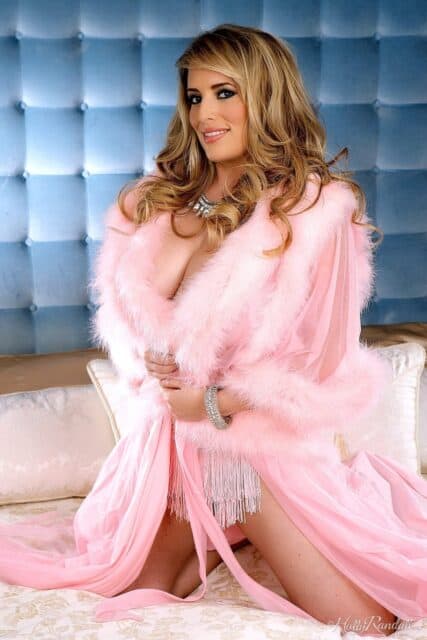 Click here to discover Maggie Green's sexy photo shoots at Holly Randall
So where did it all begin? Originally from Ann Arbor, Michigan, beautiful busty pornstar Maggie Green has also lived in Los Angeles, California, and she is currently based in Miami, Florida. Maggie Green is an ardent animal lover and she is also passionate about fitness; having become a certified Zumba fitness instructor prior to performing in porn. Maggie Green also graduated from college with honors and she mentions via her official website that;
"I live in Michigan. I was born and raised here but I moved to Los Angeles and back trice. I have a huge love for animals, dogs in particular. I have two dogs and they are like kids to me. I love spending time taking them for long walks and swims in the summertime. I am also passionate about exercise. I'm a certified fitness instructor and I truly enjoy hutting the gym and pushing my body to the limit. However, I also love to eat good food and drink wine. I love seafood and I'm a self-proclaimed potato whore".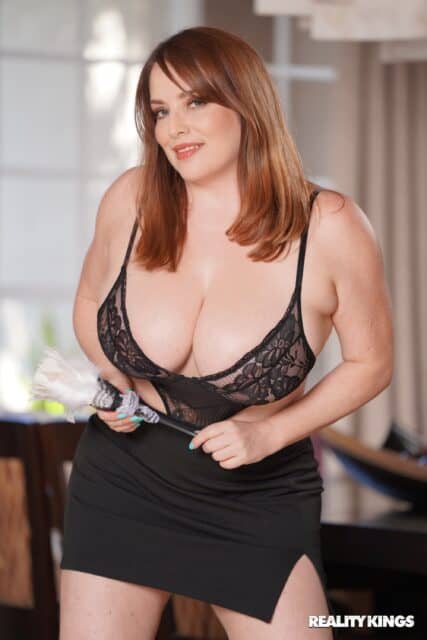 Click here to watch Maggie Green in "Rich Girl And Her Maid" at Reality Kings
Maggie Green : Adult Film Career
Stunning natural beauty Maggie Green first started working in the adult entertainment industry as a glamour model. Maggie Green quickly began to garner a loyal fan following in early 2000 when she began to host a sports trivia show titled Sports by Brooks. Maggie Green first started nude modelling in March 2003 and she rapidly attracted a keen fan following due to the nude photo shoots that she filmed for Pin Up Files/Pin Up Glam. Talking about the evolution of her adult film career via her official website, Maggie Green explains how;
"I first got my taste of the adult business when I did a pin up inspired topless photo shoot 12 years ago. Posing topless just came natural to me and at the time, I had no idea that it would lead to other modeling jobs. Bit I knew that I enjoyed being in from of the camera and eventually I started getting naughtier and naughtier! Adult modeling and porn has taken me all over the world to places like New York City, South France, Toronto, Miami, St. Martin, California and many other places. I love to travel so that's just an added bonus for me".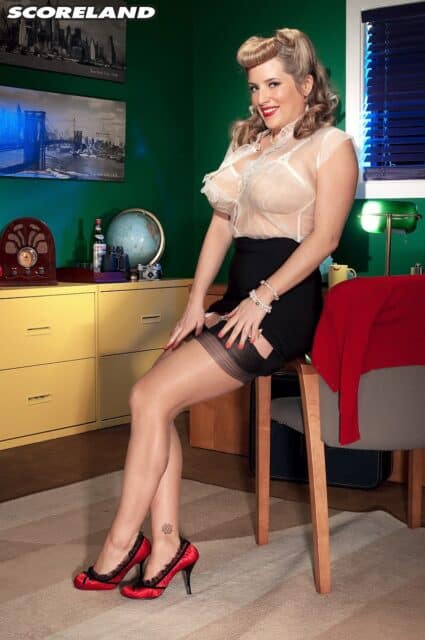 Click here to watch Maggie Green in "The Case Of The Top Heavy Tomato" at Scoreland
Maggie Green made her official porn debut in the summer of 2009 as a solo and girl/girl performer. Some of Maggie Green's earliest porn productions include her seductive solo scene in the Score DVD Ripe Racks (2009), her steamy lesbian porn scene with Rebecca Jessop in the New Sensations movie Girls On Girls #15 (2009) and her sizzling sex scene with Daphne Rosen in the Score parody release Boob Science (2009) starring popular busty pornstars Angel Gee, Contessa Rose, Eva Notty and Aileen Ghettman. Boob Science was a spoof of the 1985 comedy movie Weird Science and it was recommended by XCritic column writer Bobby B who expressed in his October 2013 film review that;
"Overall, this movie made me smile, and being in my early 30's I actually do remember how amazing Weird Science was when I watched it as a kid. The scenes in this movie were taken almost frame by frame from the actual movie, making it weird science with big boobs, Boob Science! Get it?…There were a lot of funny moments, and I really loved Daphne's array of outfits throughout the film, as well as the huge extras feature that Scoreland provided with the DVD…This isn't a gonzo movie, it's a funny movie made for dudes who like full-figured babes with big boobs. Mission accomplished. There were actually parts of the extras that I really enjoyed as well, mainly Eva Notty's wardrobe changes, and some of the bloopers were actually really funny. Much funnier than your average run-of-the-mill fake porno comedy. This is a really fun movie, which makes it that much more enjoyable. If there are Scoreland fans out there who have yet to check this one out, you are certain to enjoy it. I would also recommend this to any fans of the big boob genre. Check it out!".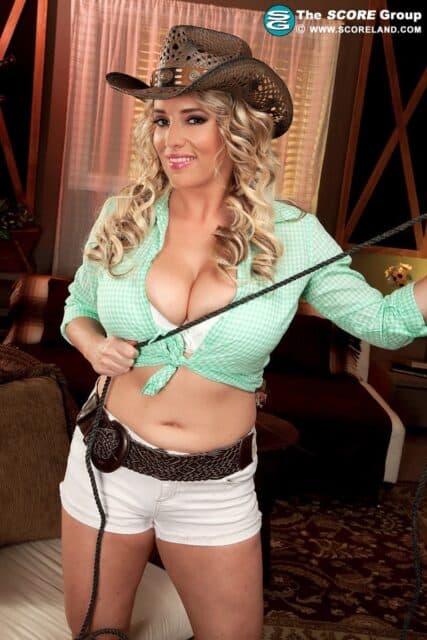 Click here to watch Maggie Green in "Boots & Boobs" at Scoreland
We also recommend watching Maggie Green's sensual All Pleasing and Heavy Hitters scenes with Lady Spice and Halie James in the Reality Kings releases Big Naturals #15 and #16 (2010), her raunchy College Co-Eds Cum Together roleplay sex scene with Megan Jones for Brazzers in January 2010 and her saucy Angela's Little Orgy shoot with Angela White in the Score compilation title Angela White Finally Fucks (2011). What's more, Maggie filmed some steamy Maggie Green Solo and Maggie Green Live solo shoots for Cherry Pimps in November 2011 and she shot some fantastic sex scenes with Ashley Abbott and Karen Fisher for the Lethal Hardcore movies Cougars Crave Young Kittens #7 (2011) and Big Titty Lesbians #3 (2013) featuring sexy big tits pornstars Alexis Grace, Alison Tyler, Brooklyn Chase, Dayna Vendetta, Jacky Joy and Sarah Vandella. Maggie Green enjoys performing in porn and she conveyed in her Porn Fidelity interview how;
"I started doing soft solo stuff about 10 years ago. I enjoyed it but never thought anything else would come of it. I grew more and more comfortable in front of the camera so I started doing more and more. I found it very liberating and I just enjoy what I do. I love being someone's fantasy".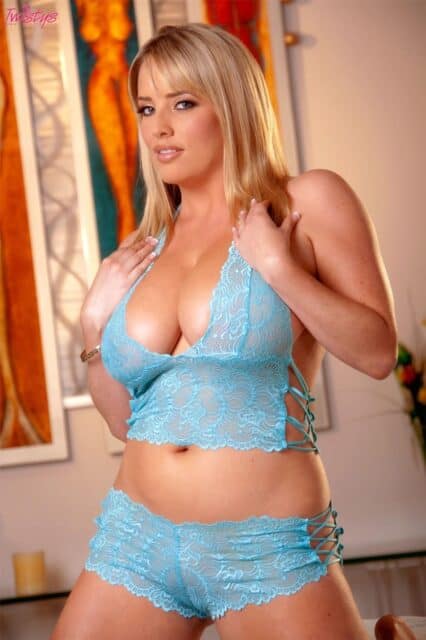 Click here to watch Maggie Green in "Maggie's Maiden Voyage On The SS Sybian" at Twistys
Maggie Green : Official Website
Throughout her adult film career, busty blonde bombshell Maggie Green has filmed an impressive collection of videos, photo sets and live cam content for her official website MaggieGreenLive.com. In fact, Maggie Green posted her first blowjob video on her website in August 2010 which was followed by a handjob/tit fuck video in September 2010 and ultimately her first hardcore sex scenes with her partner. Maggie Green enjoys creating new content for her official website and she eagerly enthuses on her official bio page how;
"I also webcam about 5 days per week. I truly love getting to interact personally with my fans and meeting people from all around the world…I truly hope you enjoy my site! I have always been dedicated and passionate about my website and I think you'll see that reflected in the hot photos and videos inside!".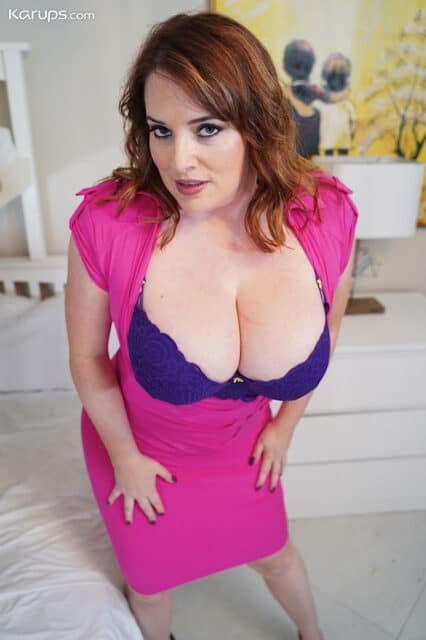 Click here to watch Maggie Green in "Stepmom Takes A Stuffing" at Karups
In April 2015, Maggie Green's official website MaggieGreenLive.com was relaunched as part of Vicky Vette's VNA (Vette Nation Army) Network. As such, members of Maggie Green's website now have access to her impressive collection of hundreds of videos and thousands of photo sets as well as free access to the entire VNA Network and free live daily shows on VNALive.com. Sexy curvy pornstar Maggie Green was thrilled to unveil her new and improved website, ardently expressing in an April 2015 AVN press release that;
"I am elated that the new site is ready being rolled out to fans and members. They are getting tons of bang for the buck. Working with Vicky and the VNA has been amazing. I have high hopes for the new site and am shooting new content regularly. Please come and stop by".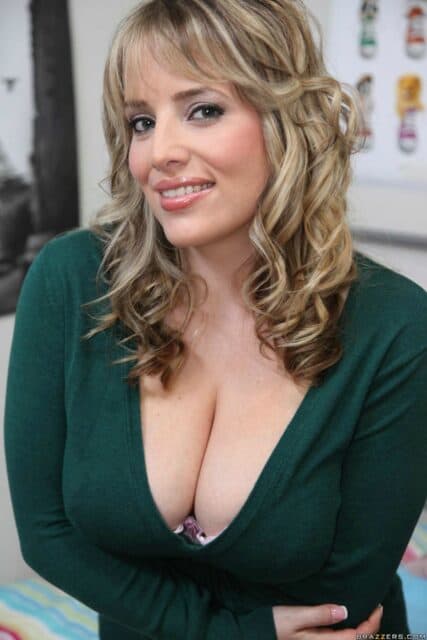 Click here to watch Maggie Green in "College Co-Eds Cum Together" at Brazzers
Beautiful busty pornstar Maggie Green continues to shoot a wealth of compelling content for her official website and she also hosts sensational live cam shows via VNALive.com. In fact, Maggie Green was voted as VNALive.com's "#1 Cam Star" for November 2018 and May 2022. Maggie Green has been very thankful to receive these coveted industry accolades and she enthusiastically stated in some December 2018 and May 2022 AVN press releases that;
"Wow! I finally won! I've been doing live member shows almost without fail weekly so it's awesome to win finally. Obviously, I am thrilled to take home the win and it's the first cam award I've received. Check me out at MaggieGreenLive.com. I am usually live Fridays. I take a lot of pride in my site. Members get over 500 videos now…
All I can say is … it's about time! It's not easy to place in the top three so I am honored to win the monthly award—finally! Thanks to the fans and members who support me. 2022 has been a very difficult and emotional year for a lot of people. I am glad I can do my part to entertain people on the net".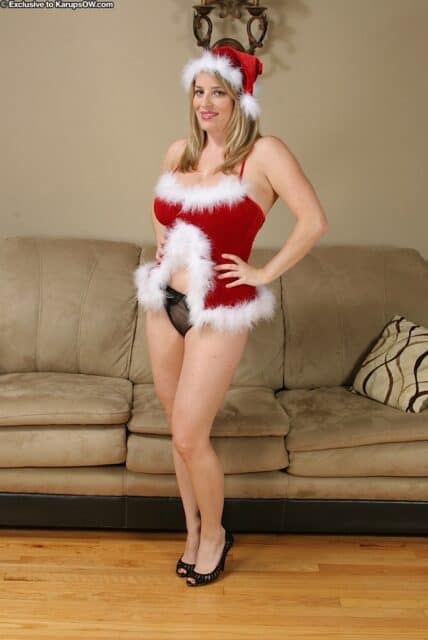 Click here to see more of Maggie Green's hottest sex scenes at Karups
What's more, natural stunner Maggie Green continues to receive high praise from VNA Network founder Vicky Vette who advocated within these December 2018 and May 2022 AVN press releases how;
"I have a soft spot for Maggie. She's been with me for about four years and she's a gem of a girl. I'm glad the fans picked her this month. She's hardworking. Oh; and her boobs are awesome!…
I consider Maggie to be a gem. Always a sweetheart and good with fans. It's hard to believe she's been with me for five years now. I am glad to see her pick up long overdue recognition. As always thanks to all the VNAlive.com girls".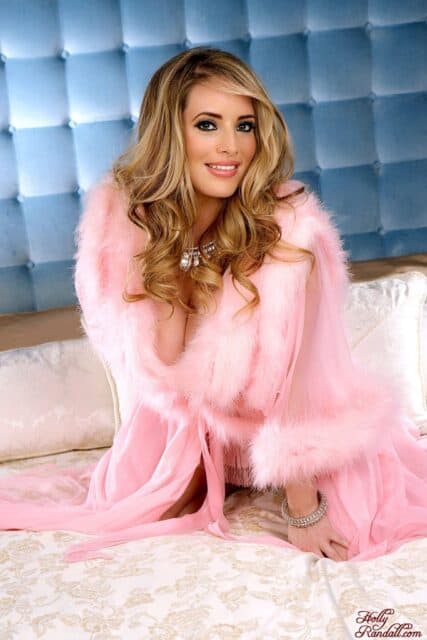 Click here to discover Maggie Green's sexy photo shoots at Holly Randall
Maggie Green : Hardcore Porn Debut
After several years of only shooting hardcore content for her official website, in September 2012 Maggie Green filmed her first ever hardcore porn scene for Scoreland with Sergio Suarez titled First Hard Score. Maggie Green has continued to shoot many hot hardcore sex scenes for Scoreland and she has been showcased in countless bestselling Scoreland DVDs such as Stacked & Sticky (2013), Tits On Top #2 (2013), Voluptuous Xtra Hardcut #5 (2013) and Hard Score #4 (2013) starring hot big tits porn stars Brandy Dean, Charlee Chase, Claudia KeAloha, Eva Notty, Felicia Clover, Kelly Christiansen, Krystal Swift, Lana Ivans, Roxy Red, Siri and Stephanie Stalls.
Hold on, it gets even better. Maggie Green has since been featured in the Scoreland DVDs Big Tit A-List #4 (2016), Hard Score Hardcut #3 (2017) Voluptuous Xtra Hardcut #7 (2017), Big Tit A-List Hardcut #6 (2018), Voluptuous Xtra Hardcut #10 (2018) and All Stacked, All Natural X-Cut #13 (2019) alongside natural busty pornstars Ann Calis, Cat Bangles, Elle Flynn, Krystal Swift, Lana Ivans, Rockell Starbux and Stefania Kinskih. The list goes on!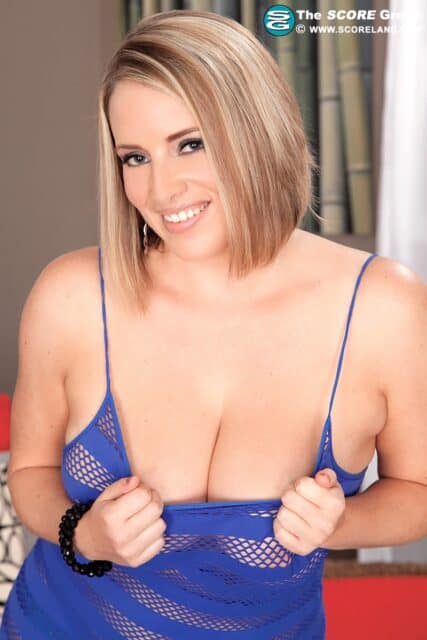 Click here to watch Maggie Green in "First Hard Score" at Scoreland
Many of Maggie Green's hottest Scoreland sex scenes have proved so popular among fans that they have been re-released via Scoreland in recent years. We recommend viewing sexy big booty pornstar Maggie Green's fantastic Cum On Maggie scene with Jmac in May 2019, her raunchy Fucking Around On The Job scene with Jimmy Dix in December 2019 her terrific Maggie's Double Boning threeway sex scene with Peter Green and Rion King that was uploaded via Scoreland in April 2022. As the scene description hotly hints;
"This is what adult education courses should really be about. Today's sexology instructor is the curvy Maggie Green. The class is small, just two students–Peter and Rion–who are eager to learn what Miss Green has to teach. Since she's wearing an incredibly tight, scooped top, they're also staring at her chest. She begins by reviewing the words commonly used for breasts, asking her students for suggestions. They come up with 'boobies', 'titties' and 'knockers'. One of the miscreants thinks it's funny while another tells Miss Green that his favorite word is 'pussy'. Miss Green senses a challenging student in Rion and asks him for pussy synonyms. 'Cookie', 'cunt' and 'beaver' is what's offered. Miss Green thinks those are fine but she believes her class needs a more personal approach and tells him to come to the head of the class and 'give her pussy a feel'. Now this is adult education".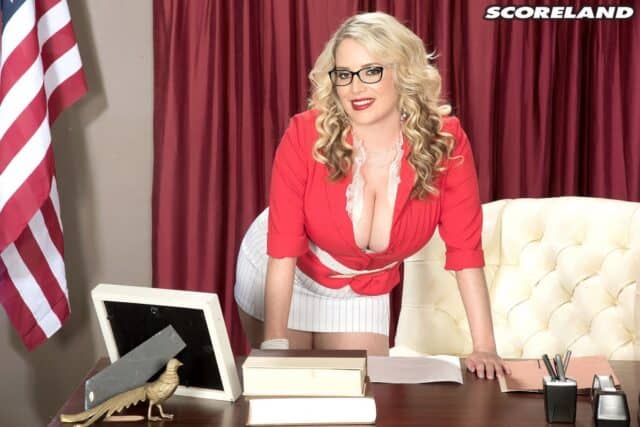 Click here to watch Maggie Green in "Busting Into Politics" at Scoreland
Maggie Green : Popular Porn Productions
In addition to her impressive Scoreland collaborations, all natural curvy pornstar Maggie Green has filmed a wealth of sensational sex scenes for many popular porn networks. You have to check out Maggie Green's thrilling The Gazonga Gals threeway porn scene with Kelly Madison and Ryan Madison for Porn Fidelity in May 2013, her sizzling My Friend's Hot Mom scene with Johnny Castle for Naughty America in June 2013 and her saucy Naughty Knockers scene with Alex Gonz for Reality Kings in June 2013. As the scene description raunchily reveals;
"We had Maggie stop by this week to show off her massive jugs. These beauties where so huge, she could hardly contain them. Her awesome tits where just spilling out waiting to get handled. Thankfully my buddy was around with baby oil ready to grease those melons up. She loved her boobs getting massaged and squeezed so much, she started to masturbate. From there, it was a matter of time before she was demanding some cock. You won't want to miss these big knockers bouncing every which way as she gets railed, it's super hot stuff".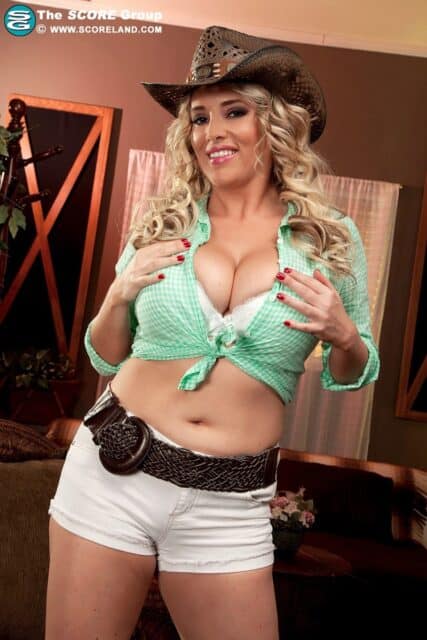 Click here to watch Maggie Green in "Boots & Boobs" at Scoreland
Over the years, sexy MILF porn star Maggie Green has continued to shoot many amazing sex scenes for Reality Kings. You'll love watching Maggie Green's sizzling All About Maggie scene with Bruno Dickems in April 2014, her kinky Vag Visual scene with Levi Cash in June 2014, her raunchy Rich Girl And Her Maid roleplay sex scene with Dixie Lynn in January 2022 and her sensual Come Home With Me scene with Sofie Reyez in May 2022. As the scene description saucily states;
"It's a beautiful day, and petite teen Sofie Reyez is out making the most of it by getting a workout in. She's looking incredible as she gets her sweat on in tiny pink shorts and a sports bra – so it's no surprise that she's captured the attention of the big, beautiful lady, Maggie Green, who watches her from behind a tree. When Sofie starts her jog, Maggie is close behind, jogging behind and staring at Sofie's cute little ass, as Maggie's tits bounce beautifully. Maggie manages to convince this beautiful girl to come into her home for a nice glass of water – but that's not the only thing Sofie is going to taste in that house! Maggies pulls up Sofie's bra and plays with her perky little tits until she pulls down her shorts and plays with her tight pussy – with her hands, mouth, and then with an ice cube! The girls have steamy sex – a great way to unwind after a nice workout".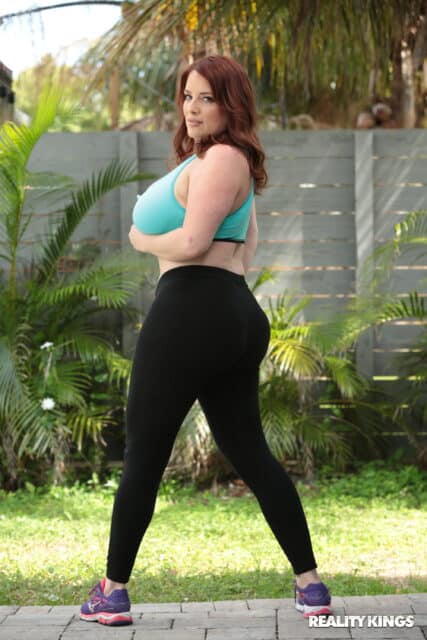 Click here to watch Maggie Green in "Come Home With Me" at Reality Kings
Alongside her fantastic Reality Kings sex scenes, Maggie Green has starred in many popular Immoral Live porn productions. Maggie Green was even named as one of Immoral Productions' "Top 25 Models of 2013". You'll love viewing Maggie Green's steamy lesbian threeway with Jennifer White and Lylith Lavey in Slumber Party #25 (2013), her raunchy romp with Porno Dan in Amazing Asses #14 (2014), her sizzling threeway sex scene with Scarlet Lavey and Porno Dan in Thick & Juicy (2014) and her saucy scene with Porno Dan in Titterific #30 (2014) featuring brunette big tits porn stars Noelle Easton, August Ames and Heather Joy. As the DVD description hotly hints;
"Cover model August Ames has the most marvelous 32DD mini milk jugs that Juan Hernandez loves so much he can barely speak. He motions in Porno Dan to help her and when he fucks pressing the magic wand on her pussy she cums so hard she too becomes speechless. Noelle Easton has huge 38DDDs that turn on Prince Yahshua so much that he pounds this teen like a piston from start to finish. Maggie Green has glorious 34Gs that Dan can't ravish enough and she rewards him by squirting on his staff multiple times. Heather Joy is a 32DD porcelain doll that says God is her plastic surgeon. Dan is not one to disagree and he slams her as fast and furious as possible until he splatters her with his seed".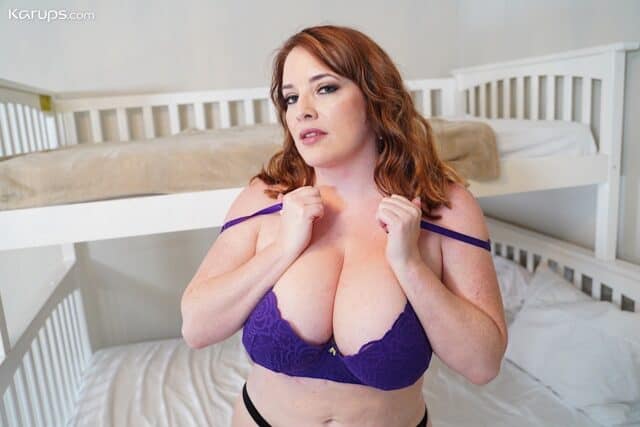 Click here to watch Maggie Green in "Stepmom Takes A Stuffing" at Karups
Fans of Maggie Green will also love watching her terrific threeway porn scene with Samantha Bentley and Porno Dan in Big Titty MILF Shakes #10 (2014), her epic orgy with Charlys Bella, Samantha Bentley, Porno Dan and Ralph Long in Unplanned Orgies #22 (2015) that was nominated for "Best Orgy/Gangbang Movie" at the 2016 AVN Awards and her thrilling threeway sex scene with Alice Lighthouse and Porno Dan in My First Threesome (2016) starring Britney Amber, Cassidy Ryan, Ash Hollywood, Cassidy Banks, Cherry Morgan, Iris Rose, Kayla Green and Loren Minardi. Must see movies for Maggie Green fans!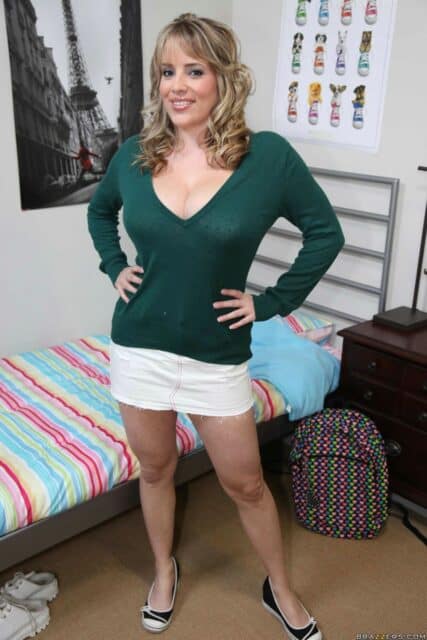 Click here to watch Maggie Green in "College Co-Eds Cum Together" at Brazzers
Eager to discover even more of Maggie Green's most popular porn productions? Then you have to check out Maggie Green's steamy scene with sexy cougar India Summer in the Girlfriends Films release Lesbian Legal #9 (2015), her raunchy Watching My Mom Go Black group sex scene with Isiah Maxwell and Ricky Johnson that was promoted Dogfart Network in May 2017 and her sizzling scene in the Bang Bros DVD Big Tits Round Asses #50 (2017) featuring curvy cuties Anissa Kate, Anatasia Lux, Kylie Page and Cassidy Banks. As the DVD description raunchily reveals;
"Anissa Kate – Anal Sex, ooh la la!!!! Anastasia Lux's big boobs!!!! Kylie Page goes for a joy ride!!! Cassidy Banks – Fucking my best friend's hot sister!!! Maggie Green – Checking out the big tits at the library!!!".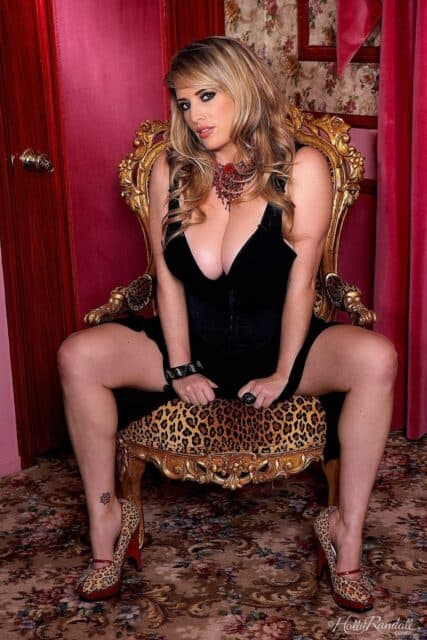 Click here to discover Maggie Green's sexy photo shoots at Holly Randall
Maggie Green has since filmed a sizzling Glory Hole scene for the Hush Hush Entertainment release Interracial Gloryhole Initiations #26 (2018) and she shot a kinky Cuckold Sessions group cuckolding porn scene with Jax Slayher, Jay West and Slim Poke for the Dogfart DVD Cuckold Sessions #29 (2018). Also starring hot femdom porn stars Abella Danger, Assh Lee, Carmen Valentina, Gia Paloma and Haley Reed, Cuckold Sessions #29 was an instant hit that was nominated for "Fetish Release of the Year" at the 2019 XBIZ Awards. When Maggie Green was asked about her favorite sexual positions during her Porn Fidelity interview, she divulged that;
"I love missionary, doggy and spooning. I love having my huge tits smack around when I'm getting fucked from behind. I love a vibrator on my clit while I'm doing missionary. I get very turned on by having my neck kissed and my nipples sucked. I love a little dirty talk!…I webcam so I masturbate almost every day, multiple times per day. I love to think about the men who are watching me jerking their cocks while I fuck myself. I also think about all of the hot sex I've had in the past : )…I love anal with toys. I DP myself when I am masturbating and it's an amazing orgasm. As far as anal sex with a man, I have to be in the right mood for it and I only do it once in a while. I used to hate anal but now I'm finding that I am starting to enjoy it more and more".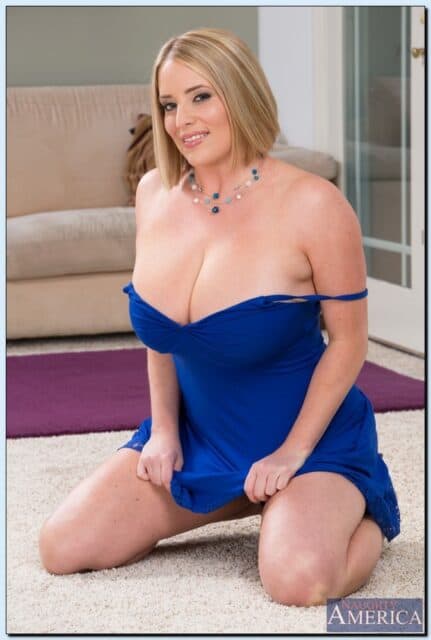 Click here to watch Maggie Green in "My Friend's Hot Mom" at Naughty America
Maggie Green : Recent Releases
In recent years, Maggie Green has appeared in several fan-favorite Wyde Syde Productions DVDs; all of which have been produced and directed by fellow busty blonde bombshell Sara Jay. You'll love viewing Maggie Green's sensual scene with Sara Jay in Breast Friends (2016) that showcases Maggie Green on its box cover, her fantastic lesbian threeways with Kimber Lee, Harmonie Marquise and Sara Jay in Big Titty Teachers (2016), her amazing office roleplay sex scene with Dru Hermes in Big Tit Boss Bitches (2017) and her epic femdom pegging porn scene with Nina Kayy in Give It To Her Like A Man (2019) featuring sexy rising starlet Cristi Ann and hot MILFs Richelle Ryan, Sara Jay, Missy Martinez, Ryan Conner and Angelina Castro. As the DVD description saucily states;
"Curvaceous babes strap on their rubber cocks and go to town on their girlfriends, fucking them deep and hard as any man could! Watch as these girls indulge in all of their most perverted strap-on fantasies! Eight gorgeous stars can't wait to use that strap on in every way possible! They really give it like men do, maybe even better!".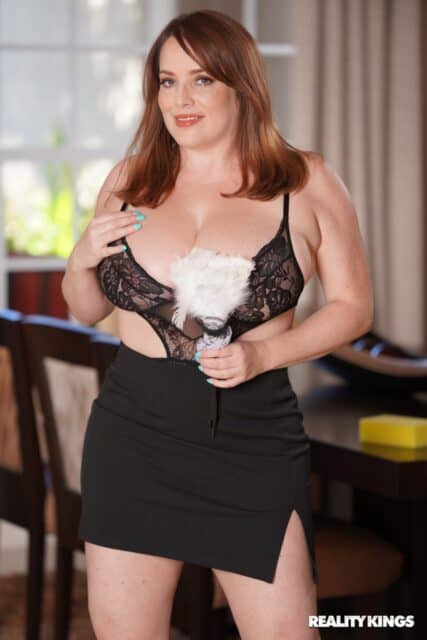 Click here to watch Maggie Green in "Rich Girl And Her Maid" at Reality Kings
You'll be happy to hear that popular busty pornstar Maggie Green continues to shoot a wealth of spectacular sex scenes for many leading porn networks. We recommend watching Maggie Green's sizzling She's Sneaky Sweet scene with Johnny The Kid for Brazzers in August 2019, her saucy Stepmom Takes A Stuffing scene with Oliver Flynn for Karups Older Women in October 2019 and her raunchy Strapping On With Stepmom femdom pegging sex scene with Natalie Porkman which was unveiled via Team Skeet's Dyked web channel in October 2019. As the scene description hotly hints;
"Young Natalie Porkman is a bit of a tomboy, but her stepmom, Maggie Green, is starting to think it is more than just a fashion choice. She sneaks into her stepdaughters room and finds a giant strap on dildo hidden away, and she is shocked. When she confronts Natalie about it, the angsty teen denies everything. But soon, the confrontation leads to a steamy sexual encounter between the snoopy stepmom and her sexy lesbian stepdaughter. Natalie straps the dildo on and fucks her thicc stepmom from behind while the mature woman has the time of her life. Then, the sexy stepmom gets down on her knees to lick the strap on clean. Looks like Natalie has a new playmate around the house…".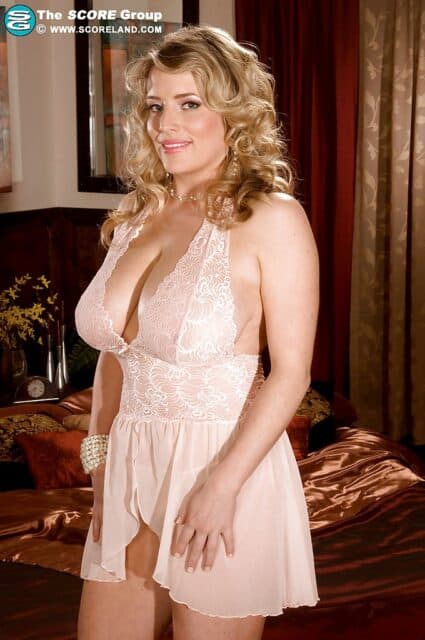 Click here to watch Maggie Green in "Maggie Gives Her Boobs Some TLC" at Scoreland
Ravishing redhead Maggie Green has since filmed a thrilling Tag Team Twat Teasing threeway sex scene with Chloe Temple and Tony Moves for Team Skeet's Bad MILFs web channel in February 2022, she shared a titillating Maggie Bounces Her Enormous Tits scene with Preston Parker for Bang Bros in April 2022 and she shot a kinky Watching Mom's Old Porn sex scene that was released Adult Time's exciting new Model Time web series in May 2022. As the scene description raunchily reveals;
"A young man is watching porn when he comes across videos featuring Maggie Green. He is stunned because this bombshell is his step-mom! He's never seen THIS side of her! And at so many different angles, too…When Maggie comes into the room and catches her step-son watching her old videos, she's shocked. Although she initially tries to explain herself, she is surprised when her step-son becomes cocky in response. He insists that all the videos look the same because the male talents aren't that good…He thinks HE can do better! Maggie is skeptical but the air is suddenly charged between them. As she looks her step-son up and down, noticing the bulge in his pants, she challenges him. She wants him to PROVE that he's all that by having a fling with her. However, he has to do EVERYTHING she says…Naturally, he takes her up on the challenge, unable to turn down this once in a lifetime opportunity!".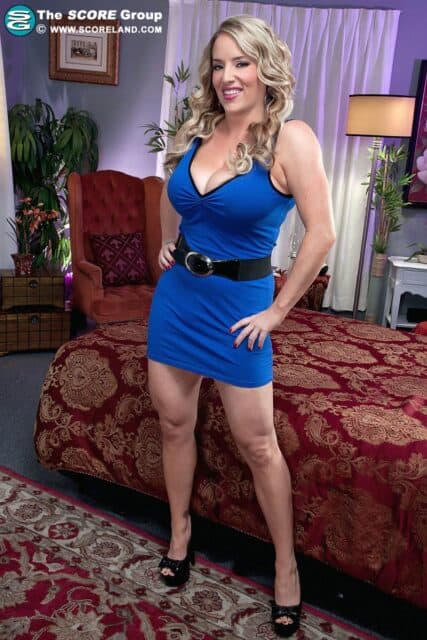 Click here to watch Maggie Green in "Busty Body Pumping" at Scoreland
When she isn't starring in these popular porn productions, all natural busty pornstar Maggie Green enjoys chatting with her fans on social media and creating sexy videos for her official OnlyFans account. In fact, Maggie Green is one of the top 4% of content creators on OnlyFans! Maggie Green also shares exclusive content via her private Snapchat and she hosts lusty live cam shows on Camsoda as 'MaggieGreen'. As Maggie eagerly enthused in a February 2022 AVN press release;
"I'm super excited for my fans to tune in and check me out on CamSoda. Who knows what I'll be wearing, but I promise it won't be too much! You'll have to tune in and find out for yourself. Camming will provide me with a much more intimate way for me to interact with my fans. I hope to make this the best show you've ever seen!".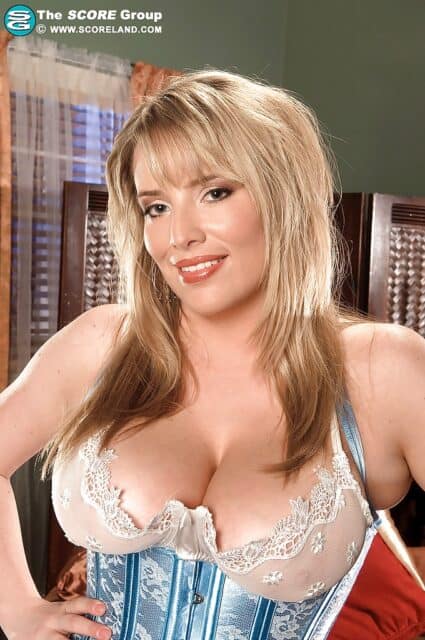 Click here to watch Maggie Green in "Corsetted Curvette" at Scoreland
In her spare time, beautiful busty babe Maggie Green enjoys watching baseball and ice hockey as well as travelling, going on cruises and relaxing at the beach. As Maggie Green mentions via her official website;
"I'm a Detroit Tigers fan and I also love the Red Wings, sometimes there's nothing better than going to a good game and having a few cold beers. As I mentioned before, I love to travel and go on cruises. Lately any destination that puts me on a beach and gives me a good reason to be lazy is the perfect place to be".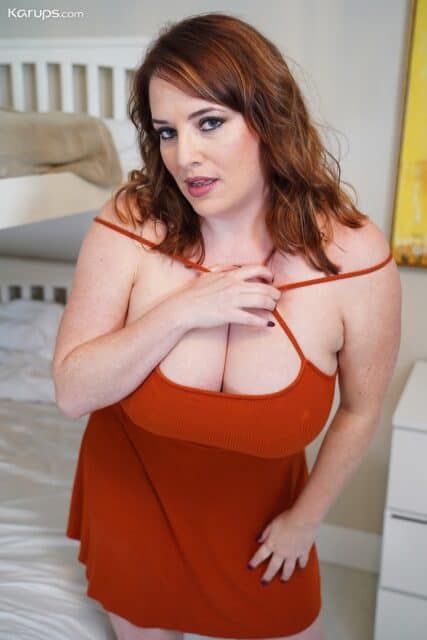 Click here to see more of Maggie Green's hottest sex scenes at Karups
Keen to stay connected with your favorite busty MILF pornstar Maggie Green? Then use the links provided below to discover all of natural beauty Maggie Green's hottest sex scenes, exclusive web content and upcoming productions!
Maggie Green – Social Networks
Official Website : MaggieGreenLive.com
Twitter : @maggiegreenlive
Bad MILFs : Maggie Green at Bad MILFs
Brazzers : Maggie Green at Brazzers
Camsoda : MaggieGreen
Cherry Pimps : Maggie Green at Cherry Pimps
Dogfart : Maggie Green at Dogfart Network
Dyked : Maggie Green at Dyked
FanCentro : SnapMG
Girlfriends Films : Maggie Green at Girlfriends Films
Karups : Maggie Green at Karups
Immoral : Maggie Green at Immoral Live
Instagram : @officialmaggiegreenlive
Legal Porno : Maggie Green at Legal Porno
ManyVids : MaggieGreen
MYLF : Maggie Green at MYLF
Naughty America : Maggie Green at Naughty America
OnlyFans : MaggieGreenLive
Porn Fidelity : Maggie Green at Porn Fidelity
Reality Kings : Maggie Green at Reality Kings
Scoreland : Maggie Green at Scoreland
Scoreland 2 : Maggie Green at Scoreland 2
Twistys : Maggie Green at Twistys
Adult Empire : Maggie Green's DVDs
Babeapedia : Maggie Green at Babeapedia