Brooke Brand Biography
Official Website : BrookeBrandXXX.com  Twitter : @newbrookebrand  Camsoda : brookebrand   Kink : Brooke Banner BDSM Scenes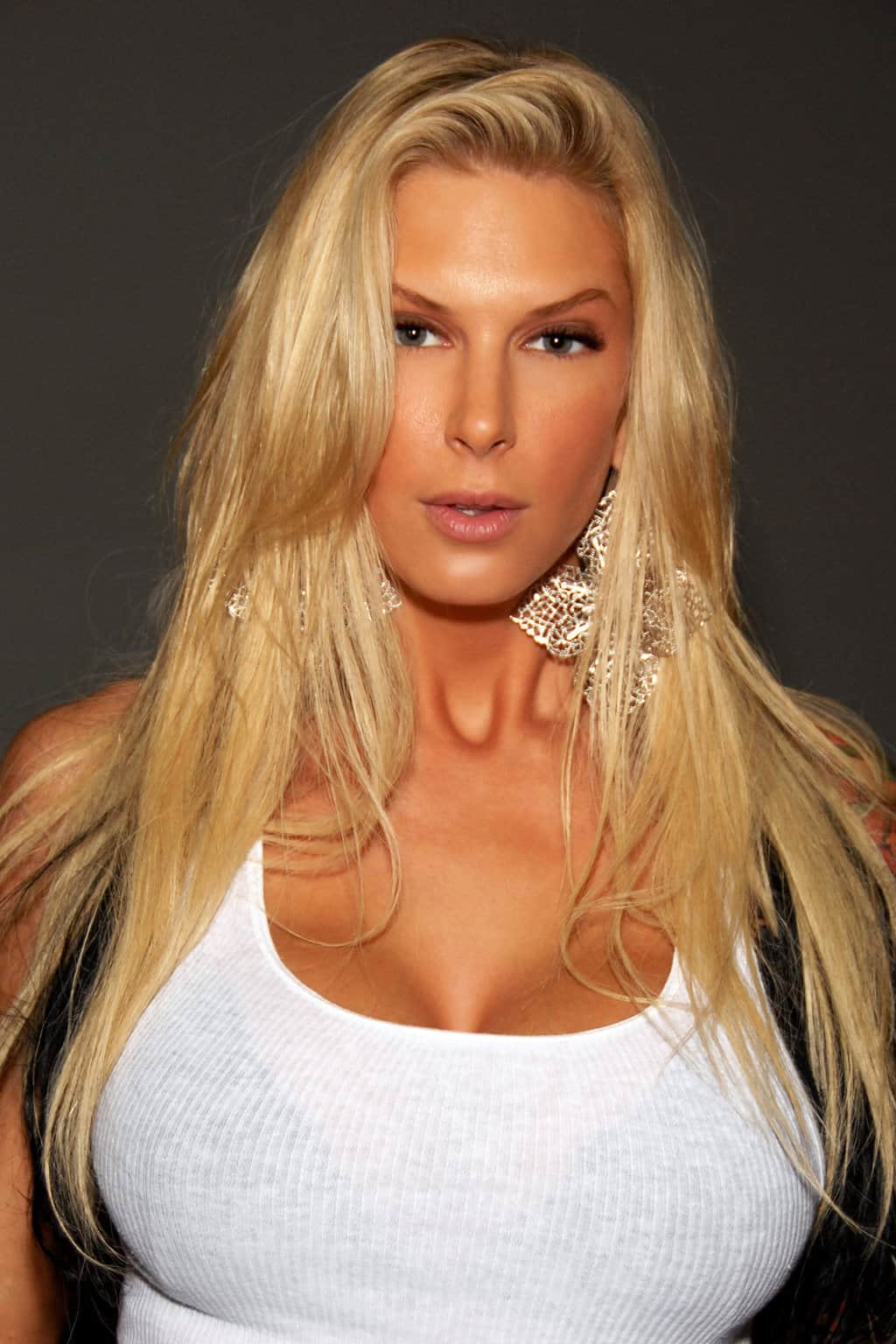 Image Sourced from Wikimedia, Attribution : © Glenn Francis, www.PacificProDigital.com
Personal Info
Name : Brooke Brand
Alias : Brooke Banner (2001-2010)
Hometown : Gainesville, Florida (US)
Date of Birth: September 28th, 1983
Measurements : 34DD – 26 – 34
Height : 5'8 (1.73m)
Hair Colour : Blonde
Eye Colour : Blue
Tattoos : 'CXIV hb' script across the right side of her torso, a sleeve on her left arm incorporating various fairy, butterfly and flower designs, lettering on the inside of her left wrist, Kanji script on the inside of her right forearm, a red star between her right thumb and her index finger, a tribal design across her lower back, a winged fairy with a violin design across the left side of her bikini line and a small red heart design on the top of her left foot
Piercings : Navel, nose, clithood and tongue
Shoe Size : Women's 8.5 (US)
Years Active : 2001 – 2010, 2016 – present
Number of Scenes : 300+
Brooke is a fan-favourite adult film star and glamour model who first began performing in porn in 2001 and retired in 2010. In September 2016 Brooke made her triumphant return to the adult film industry with a hot hardcore scene in the Zero Tolerance sequel release I Want To Bang My Stepmother 2 (2016) and she hasn't looked back since! Whether you know her under her former porn star stage name 'Brooke Banner', under her sultry new stage persona 'Brooke Brand', or simply as 'Brooke', one thing's for sure; this busty blonde bombshell has resumed her adult film career bolder, brighter and more beautiful than ever!
Born and raised in Gainesville, Florida, Brooke had a rural upbringing before she moved to California when she was 17 years old. Brooke first began working in the adult film industry when she was 18 years old after spotting an advert in a local newspaper for a 'nude model'. As Brooke herself explained within her December 2016 Independent interview;
"I came from a small town in California when I was 18 years old, living with my parents, and I just wanted freedom. And somehow I stumbled into this business. In 2001, I saw an advert in a newspaper when I was reading the ad section. There was just this small black and white ad that said 'nude model needed', and I was like 'Ok, that's something different.' So, I went down there and met the people. It was in a crummy building with three men and three officers with huge books of photos of girls. They were the girls who had been around for 30 or 40 years or something. I took some polaroids for them and then a few days later they just called me and I had all this work booked. When I went and shot my first scene, I thought to myself, what am I doing? I left for five or six months and then I came back and went full force. I've never looked back".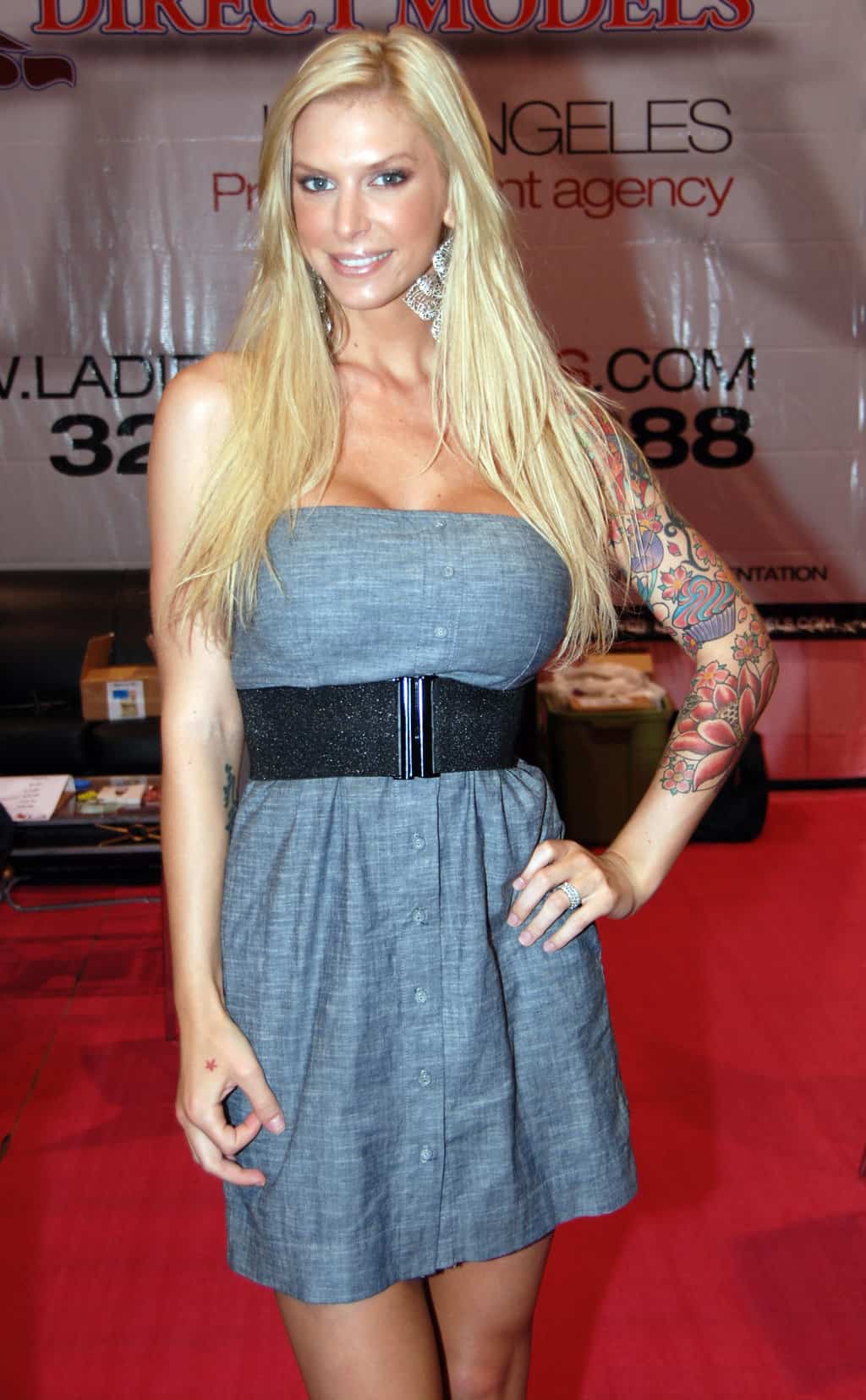 Image Sourced from Wikimedia
Brooke Brand : Adult Film Career (2001-2010)
Brooke first began working in the adult film industry in 2001 and some of her earliest porn productions include North Pole 35 (2002) for North Pole Enterprises, Young and Cumming (2002) for Amazing and Little Lace Panties 5 (2002) for Digital Sin.
Throughout the first stage of her adult film career Brooke garnered a devoted fan following due to her scene-stealing moments in several best-selling Wicked Pictures feature releases such as Tiffany's (2006), Minority Rules 2 (2007), Oracle (2008) and Coming Home (2008) which won "Best Feature Film" at the 2008 VOD Awards among many others. Performing in these critically acclaimed porn productions enabled Brooke to collaborate with fan-favourite Wicked Pictures girls such as Ashlynn Brooke, Jessica Drake, Kaylani Lei, Jada Fire, Andy San Dimas, Gianna Lynn, Kirsten Price, Shyla Stylez and Mikayla Mendez. In fact, Brooke is a sensational girl/girl performer who was even nominated for "Best All-Girl Group Sex Scene" at the 2005 AVN Awards due to her amazing all-girl shoot with Lyla Lei, Nicki Hunter and Britney Foster in the Metro/Fusxion Studios porn production Bitch (2005). Upon receiving these notable adult film award nominations Brooke has always been keen to thank her international fan following and conveyed within her July 2016 Fleshbot interview that;
"I always want to thank my fans, because without you there is no me. I hope that my return to the business will be as exciting for my fans as it is for me. I cannot wait to see what my future holds".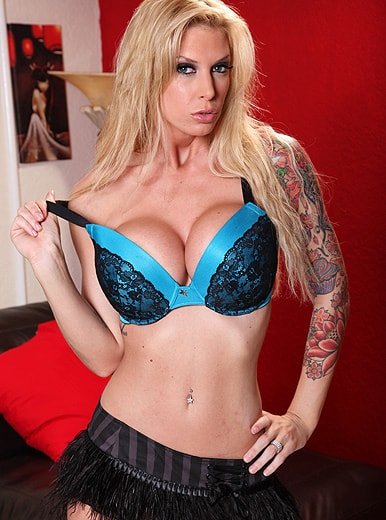 Brooke Brand at Brazzers
During this time Brooke appeared in a steady stream of best-selling parody releases among which include Nicholas Steele's Bluebird Films parody release  BatFXXX: A Dark Knight Parody (2010). Featuring Andy San Dimas, Dylan Ryder, Bobbi Starr, Dani Jensen, Phoenix Marie and Tory Lane among many more fan-favourite female performers, this big budget comic book caper won "Best Parody: Drama" at the 2010 AVN Awards and earned Brooke glowing endorsements from fans and film critics alike. For instance, adult film blogger Roger T. Pipe stated in his September 2010 RogReviews film review that;
"The female leads are pretty great. Madelyn Marie plays Kat Woman and does some great fucking in costume. I know that I'm not the only one who digs that aspect of this movie. She looks great in the tight black suit and I couldn't be happier. Krissy Lynn plays Robina and is really sexy. She is super cute and has a lot of sexual action. There is a lot more that they could have done with her, but she is still one of the highlights of the movie… Brooke Banner looks really good here…The cast for this movie is huge in large part because almost every scene is an orgy…This is huge production in every sense of the word. It's an epic feature with a monster cast and at nearly four hours long have more than enough sexual energy to get you through a few days' worth of porn viewing".
Fans of Brooke's porn parodies will also love viewing her saucy scenes in Lee Roy Meyers' That 70s Show: A XXX Parody (2010) for New Sensations for which Brooke received a "Best Oral Sex Scene" at the 2010 AVN Awards, Axel Braun's Hustler Video porn parody This Ain't Cops XXX (2010) that was nominated for "Best Parody: Drama" at the 2010 AVN Awards, and Ashlynn Brooke's Doghouse Digital parody release Millionaire Matchmaker XXX (2011) also starring India Summer, Tanya Tate, Sindee Jennings and Jaelyn Fox. Many of Brooke's fan-favourite porn parody sex scenes have even been showcased within the New Sensations DVD compilation title What If? A Collection of Parodies Characters (2015).
Over the course of her adult film career Brooke has made multiple mainstream media appearances among which include appearing as 'The Blonde' in Season 1, Episode 2 of the comedy/drama TV series Californication (2007-2014). Brooke enjoyed working with David Duchovny on this episode, titled Hell-A Woman', and revealed within her July 2016 Fleshbot interview that what she remembers the most about shooting this episode is;
"How good it felt! I loved every minute of it. I love acting. I am an actress. I loved the tease of delivering my lines and then knowing we won't fuck. I wanted David [Duchovny] to be turned on, I wanted to do my job well, and I hope I did".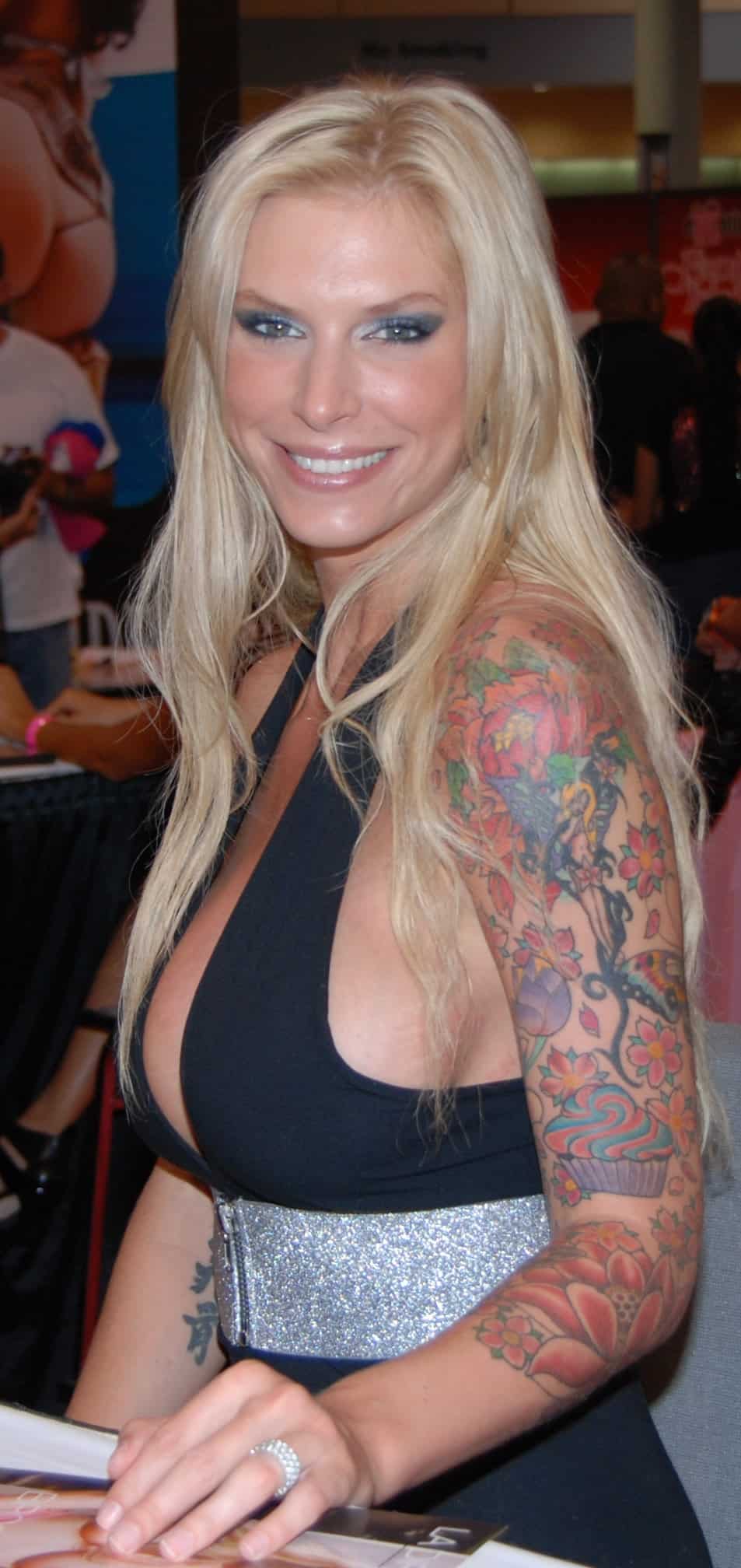 Image Sourced from Wikimedia
Brooke Brand : Official Retirement & Comeback Career
In 2010 Brooke decided to retire from working within the adult film industry after having become 'burned out' from the hectic schedule of shooting porn productions. Brooke  explained her reasons for retiring in greater detail within her December 2016 Independent interview, highlighting how;
"Between 18 to 25 I was just kind of in a phase of denial. I was working so hard and I worked so many days and months that it was just this routine that I knew. Inside the bubble was completely normal, but if you take yourself outside of the bubble and go into normal society, it was extremely negative. So I just stayed in the bubble…
I didn't put anything on it, I literally just woke up one day and said, 'ok I don't want to do this anymore', so I called up my agent and cancelled everything I had booked and never went back to it. There wasn't social media at the time as it was just starting out so I didn't post anything. I just kept quiet. I just didn't pay attention to it, I didn't watch or follow it even though a lot of my friends were still in the business. I was in a different place in my life". 
During her adult film industry hiatus Brooke gave birth to her daughter as well as studying for, and taking, the L-Sat. Unfortunately, Brooke's plans of becoming a lawyer were sidelined after she found out that the State of California might never grant her an attorney's licence due to her previous adult film career. Instead, Brooke decided to attend college whereupon she attained a Bachelor's degree in Psychology. As matters stand, Brooke is attending graduate school whilst resuming her adult film career. Brooke discussed this six year hiatus during her December 2016 Independent interview, elaborating upon how;
"When I left and went to school, I said I wanted to be lawyer. Law was something that I always wanted to do. I studied for and took the L-Sat. I did decent on the L-Sat and everyone was blown away, they didn't ever think that I could. They were thinking, how is this possible that she's going to go to law school? But then I found out that the State of California might never actually grant me my attorney licence based on [my work in porn]. Here I was, able to take my savings, put it into law school, pass the bar, and then California State could be like 'well, because you were included in porn we don't see you'. They call it moral character. It is a huge spectrum, and they can select anything on that spectrum…I decided that a Bachelors was a safer bet because I could turn that into anything…
I'm closer to my family now because I have been on this break, but I've just returned to shooting and I'm re-launching my website now because I've taken six years off and I had a child. So now I am raising a daughter who just turned four a few months ago. It's interesting, the dynamic of how I am raising her [and showing her] how to be proud of her body… 
Any working mum who left to have a baby would want to go back to her work. It's like a natural, human-nature thing to do. So I left, I went to college, now I am going to graduate school, I just had a baby – but really I just miss working. That's what I learned from all of that. I miss the freedom. I miss being able to express my artistic energy through porn. I mean, I like sex".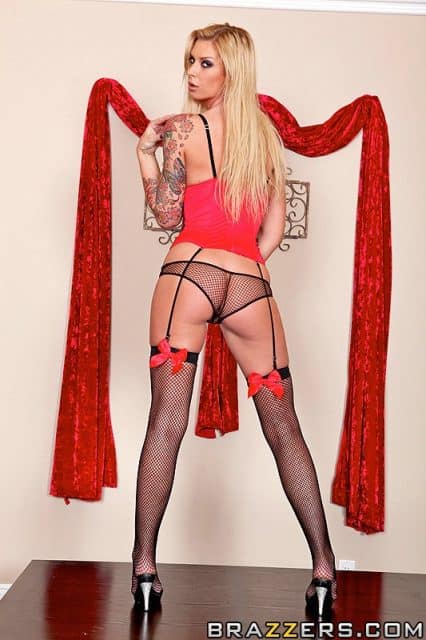 Brooke Brand at Brazzers
Brooke marked her official return to the adult film industry in September 2016 when she filmed some saucy scenes with Small Hands for Mike Quasar's Zero Tolerance sequel release I Want To Bang My Mother In Law 2 (2016) for which she also posed as its DVD cover model. Brooke thoroughly enjoyed shooting these hot hardcore scenes and commented within her December 2016 Independent interview that;
"I just shot my first scene for Zero Tolerance last week and I had so much fun, and I was so horny. And I was like, is this because I am 32 now? Is this because I am doing this of my own free will with no guilt or shame?…I feel no guilt and no shame. I'm definitely standing on my own two feet. I think all those years before, I would just come, work, leave, deny deny deny. And now it's like you are proud so it feels so much better doing what you want to do".
After all, as Brooke explained in greater detail during a July 2016 Cosmopolitan article;
"There's a huge difference between a young woman and an older woman, in life and in porn…This is when I feel the best in my skin. I know my own body. Whereas when I was younger, I was listening to everyone else's stories about myself and my body and trying to make it work. Not anymore…My main focus is to work for myself. I'm just going back to the business and working for a select few companies I love so my fans know I'm back and alive".
Upon resuming her adult film career, Brooke has continued to appear in several of Mike Quasar's best-selling Zero Tolerance/Addicted 2 Girls DVD titles such as Interracial Massage (2016) featuring Stella Cox, Kagney Linn Karter and Aaliyah Love, as well as Lesbian Stepdaughters (2016) starring Sophia Grace, Uma Jolie, India Summer, Aaliyah Love, Alexa Grace, Felicity Feline and Romi Rain. Brooke has enjoyed collaborating with prominent porn director Mike Quasar on her triumphant return to the adult film industry and enthused during her July 2016 Fleshbot interview how;
"Where do I start? I have so many positive things to say about Mike Quasar and my first scene back. We went back and forth via email for a few weeks, talking about me and how I was feeling, male talent, the business, money, etc. I appreciated the support, and I believe I needed and wanted the support. On the day of the shoot he allowed me to have just enough freedom to create my passion out of his work. Giving me space, and allowing me to collect my sexual energy and run through the scenes straight with it. There was no cutting for any reasons. He didn't ask us to open up, or to be a certain way. He captured the natural passion and energy which was flowing between myself and the male talent. Above all, he worked with me".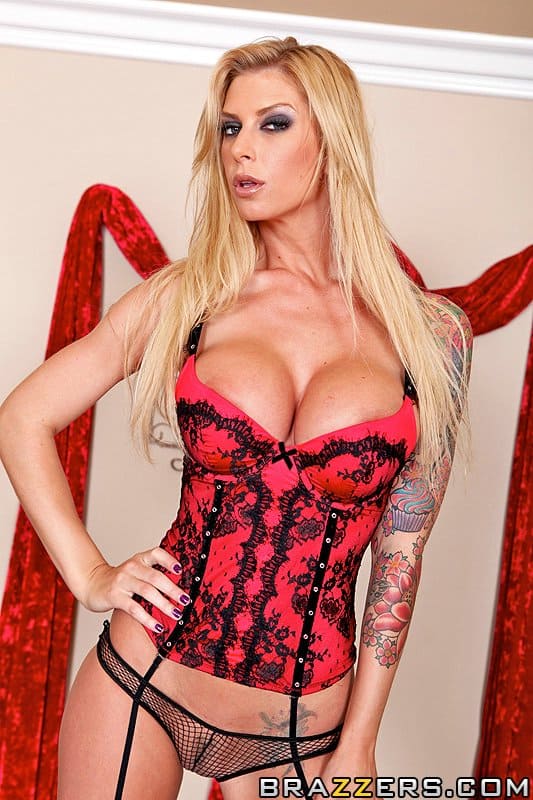 Brooke Brand at Brazzers
During this time Brooke teamed up with female porn superstar Stormy Daniels in order to shoot some scenes for her Wicked Pictures feature release It's Complicated (2016) also starring Gracie Glam, Aubrey Gold, Olivia Austin and Yhivi. Stormy was thrilled to collaborate with Brooke and enthusiastically stated during a July 2016 Cosmopolitan article that;
"I knew Brooke when she was in the business the first time around, but I never got to direct her…When I saw she was back, I was like, 'There's no way that's the same girl. She looks exactly the same.' At first I thought it was someone stealing her pictures because she hasn't aged. Then I was like, 'I have to shoot her'".
Brooke's It's Complicated co-star, Small Hands, was similarly thrilled to work with her on this wedding-themed feature release and revealed within this July 2016 Cosmopolitan article;
"When they told me Brooke was booked for this job, I was like, 'Wait, like the Brooke? Hell yeah, I'll fucking do it".
Many of Brooke's most recent porn productions have been thrilling all-girl themed releases for Girlfriends Films/Desire Films. We recommend checking out Brooke's sizzling scenes in Pussy Unlimited (2016) alongside Vanessa Cage, Christy Mack, Britney Amber, Dani Daniels, Samantha Saint and Cherie DeVille, her sultry shoot with Alison Tyler in Girls Girls Girls 2 (2017) and her steamy scenes with Olivia Austin in Passionate For Pussy 3 (2017). Brooke has also shared some compelling hardcore sex scenes with Van Wylde that have been featured in the Naughty America DVD series Dirty Wives Club 12 (2017) and the Desire Films DVD title Dicked Down (2017); not to be missed!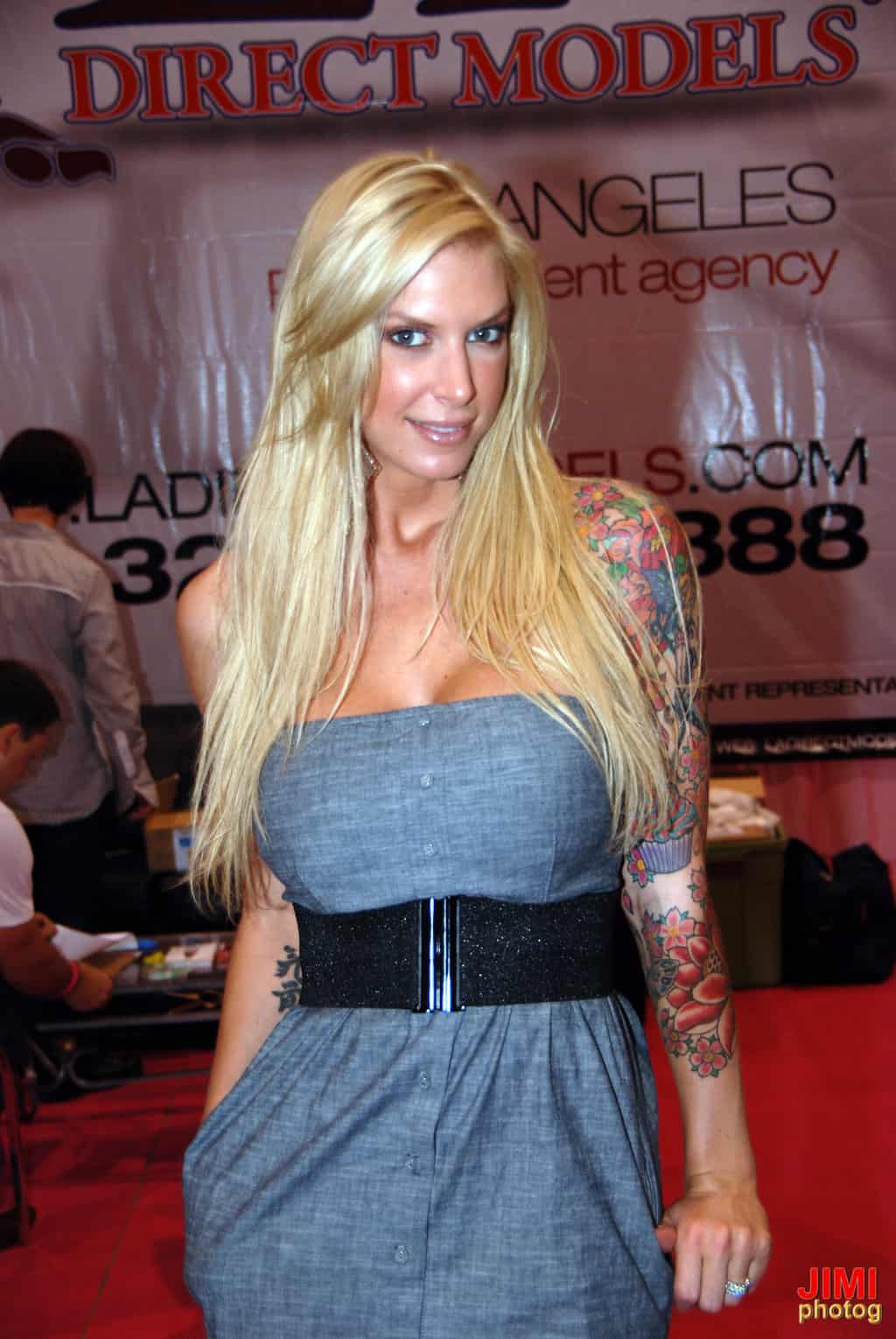 Image Sourced from Wikimedia
Brooke Brand : Official Solo Website & Advocacy Work
Upon resuming her adult film career Brooke has managed all of her own bookings. Talking about the creative freedom that comes with being an independent performer in her December 2016 Independent interview, Brooke conveyed how;
"I have no agent now so that means I really get to talk to the directors and owners myself and hear their ideas and say, 'yeah that idea is great, but it simply won't work for me'. Rather than an agent putting me on set without really knowing what you are doing until the morning that you are there. This way I can prepare, I can have wardrobes specialised for the stuff, I can have all the things you would need an agent to give you; mine, for all those years, never gave me the support that I needed to ensure I did the best that I could". 
During this time Brooke began to create all manner of exclusive video, photo, live cam and blog content for her official solo website, BrookeBrandXXX.com which she launched in collaboration with the PUBA Network. Brooke enjoys working on her website because it enables her to directly communicate with her vast global fan base in order to create content that they specifically want to see. As Brooke puts it in her own words;
"I hope I can drive my art through my website, where I can create scenes and ask my fans what they think I haven't shot and what they want to see. Because I have shot so much stuff. During my break, I watched a lot of my porn and I was mortified. I would sit next to my husband and cry. Just because I would sit there and ask, who is that girl right there? She's not present, she doesn't want to be there, is it like the third scene of the day or something?".
By launching her official solo site in collaboration with the PUBA Network, Brooke has been featured within several PUBA/ Pornstar Empire DVD compilation titles such as Sexual Deviants (2013), Triple Mania (2014)and Loved By A Lesbian (2014). Brooke has appeared within her very own Pornstar Empire DVD compilation title I Am Brooke Banner (2012) which showcased six of Brooke's hottest hardcore collaborations with Marie Luv, Kayme Kai, Angelina Valentine, Nick Manning and Derrick Pierce. Brooke's Pornstar Empire sizzling star showcase was highly recommended by Adult DVD Talk blogger fu­_q who stated in his May 2012 online review that;
"Adult industry veteran Brooke Banner is in top form in her new release, "I Am Brooke Banner", from director Ivan and Porn Star Empire. Indeed, the large-chested blonde is featured in all six of this production's scenes, and all of them are hot, hot, hot! She does some boy-girl sequences, some girl-girl sequences, some multi-partner action, and even a unique scene in which she masturbates in the same room with herself. All in all, this is some sexy material and worth checking out".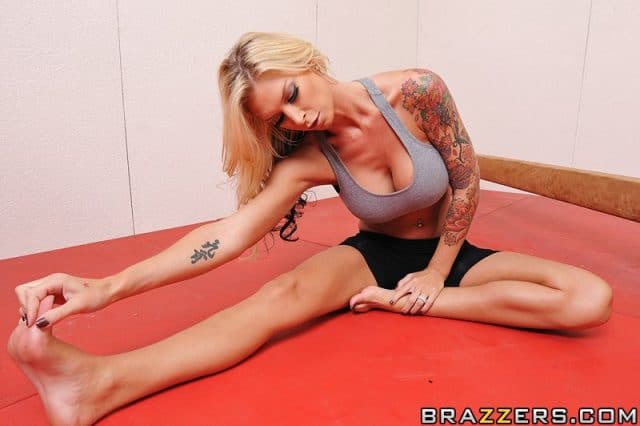 Brooke Brand at Brazzers
Since making her return to the adult film industry, Brooke has stated that she wants to raise awareness towards several important issues which adversely impact industry professionals, such as the legalisation of prostitution. As Brooke herself explained in her December 2016 Independent interview;
"I also really want to get into the prostitution problem we have in the United States. I want to get more into advocacy of legalising things that should not be illegal – for consenting willing adults of course. I'm not talking about sex trafficking, I'm talking about the elitist side to prostitution…
There are girls like me who like to be in the sex business and have it as an actual career – those people shouldn't be going to jail. They're paying their taxes, they are normal human citizens. I think there are a lot of things that I would like to have a voice on, and go and stand for. I think there's a lot of performers that do some stuff, but there's a lot of us that don't do some stuff that we really should. And I think that will help legitimise the business too; it's this big, billion dollar business but yet we don't take it so seriously. It's really weird…
[My return to the industry] is going to be quite quick; I'm going to do scenes for a year or two, going to get my feet wet and then head over to the advocacy. So my voice can be heard and we can help other people, because that's really what we need to do in society. I want people to start accepting and respecting our business, not just using it for their own pleasure". 
What does the future hold for Brooke? We'll just have to wait and see! Until then, if you'd like to learn more about Brooke's upcoming projects and exclusive solo website content then please feel free to use the links provided below to explore all of her official social networking channels online today!
Social Networks
Official Website : BrookeBrandXXX.com
Twitter : @newbrookebrand
Instagram : @newbrookebrand
Snapchat : newbrookebrand
Camsoda : brookebrand
Kink Profile : Brooke Banner at Kink.com
Naughty America : Brooke Brand at Naughty America
Brazzers : Brooke Brand at Brazzers
Evil Angel : Brooke Banner at Evil Angel
Bang Bros : Brooke Banner at Bang Bros
IMDB Profile : Brooke Banner Filmography