Ala Passtel Biography
DDF : Ala Passtel (aka Gabriela) Solo Scenes   Met Art : Ala Passtel (aka Lucy C) Sex Scenes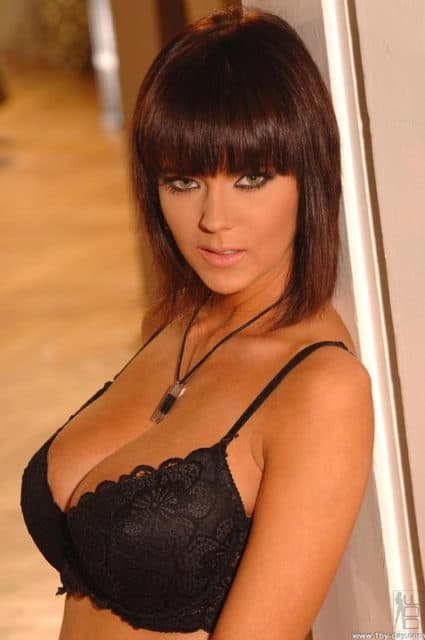 Click here to watch Ala Passtel (aka Gabriela) in "Now You See Me, Now You Don't!" at DDF Network
Ala Passtel – Personal Info
Name : Ala Passtel
Alias : Gabriella Hunter, Lucy C, Karin Spolnikova, Gabrielle Saint, Gabriela, Gretchen Arita
Date of Birth : May 28th
Star Sign : Gemini
Hometown : Severomoravsky Kraj (Czech Republic)
Measurements : 36G – 24 – 35
Height : 5'5 (1.65m)
Hair Colour : Brunette
Eye Colour : Hazel
Shoe Size : Women's 6 (US)
Years Active : 2007 – 2013 (retired)
Number of Scenes : 20+
Ala Passtel is a fantastic former Czech pornstar who has been thrilling fans since 2007. Whether you know her as Ala Passtel, Gabriella Hunter, Lucy C or Gabrielle, once you set eyes on Ala Passtel she is simply unforgettable. Famous for her all natural 36G bust and her seductive solo scenes, Ala Passtel remains one of the most popular Czech performers ever to shoot for Met Art, DDF Network and MC Nudes.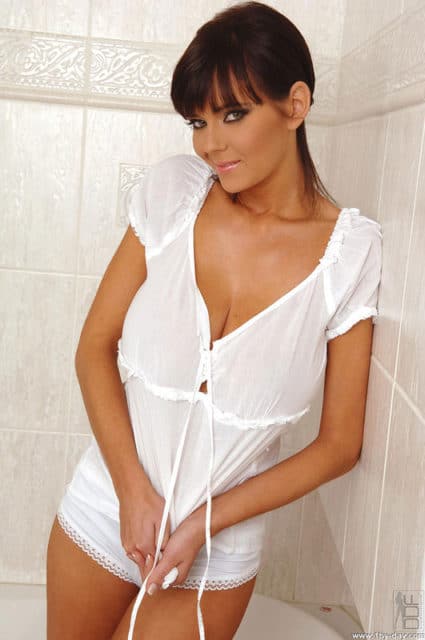 Click here to watch Ala Passtel (aka Gabriela) in "You'll Need A Shower Yourself!" at DDF Network
Ala Passtel : Adult Film Career
Ala Passtel is originally from Severomoravsky Kraj (aka the North Moravia region) in the Czech Republic. Ala Passtel first started posing as a lingerie model for Polish Beauty in February 2007 and she made her official adult modelling debut via MC Nudes in the spring of 2007. Ala Passtel was an instant hit on MC Nudes and she was actually voted by subscribers to be MC Nudes's "Model of the Month" for March 2008.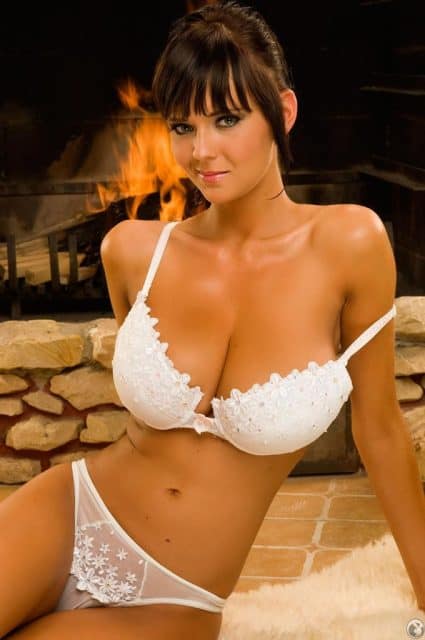 Click here to see more of Ala Passtel's hottest sex scenes at Playboy Plus
Over the years, natural big tits pornstar Ala Passtel has filmed a wide range of sultry solo scenes for many popular porn networks such as Betty Ballhaus, DDF Network, Jana Defi's Janaglam, Perfect 10 and XX-Cel. Ala Passtel is credited in many of her initial porn productions as 'Gabriela', 'Gabriella Hunter', 'Lucy C', 'Karin Spolnikova', 'Gabrielle Saint' and 'Gretchen Arita'. We recommend watching Ala Passtel's steamy Now You See Me, Now You Don't! and Hot Things Shy Girls Know! scenes which were both released via DDF Network in October 2007 as well as her sensual You'll Need A Shower Yourself! scene that was unveiled via DDF Network in August 2010. As the scene description hotly hints;
"She returns in an expanded version of a bathroom shower set she did awhile back. Wearing a two-piece white top and panties, she wets herself so we can see her breasties through the skimpy material. When she finally peels to show her drenched boobies, we're totally in her power again. The cameras of DDF Productions capture not just her sly smiles, but the amazing shape of her slender but curvy body as she stands in the sopping scanties".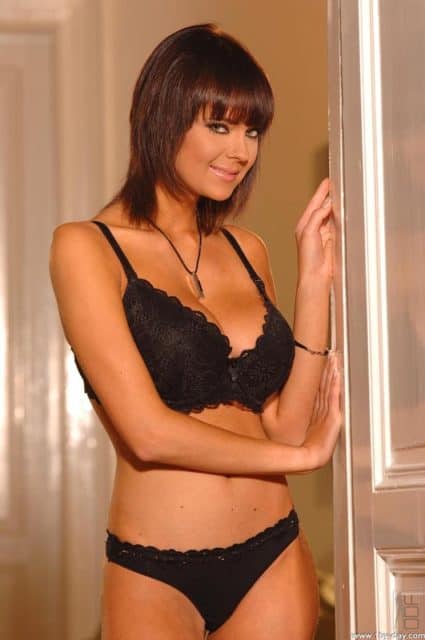 Click here to watch Ala Passtel (aka Gabriela) in "Now You See Me, Now You Don't!" at DDF Network
During this time, hot brunette pornstar Ala Passtel modelled for many prominent American and European publications. Most notably, Ala Passtel was featured in the Voluptuous Vixens special edition issue of Playboy in February/March 2008. Ala Passtel has also modelled for the Japanese big boobs themed magazine Bachelor and, from December 2008 onward, Ala Passtel appeared in numerous issues of the British men's magazine Nuts. Ala Passtel has since graced the cover of a November 2010 issue of the British newspaper The Daily Sport and she was showcased in some of their topless features in November 2013.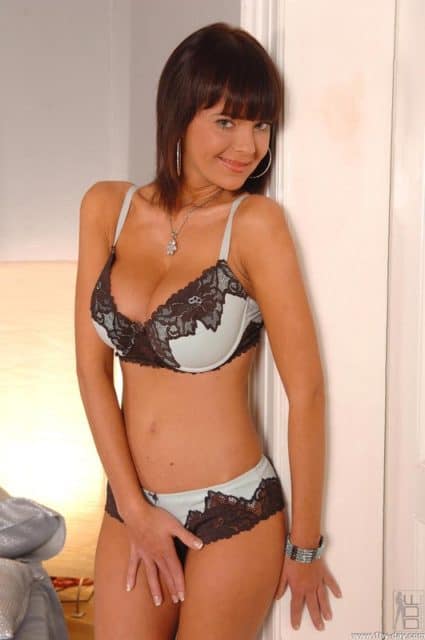 Click here to watch Ala Passtel (aka Gabriela) in "Hot Things Shy Girls Know!" at DDF Network
Many of Ala Passtel's hottest solo scenes have been those that she filmed for Met Art under the stage name 'Lucy C'. It all started in January 2008 when Ala Passtel shot four fantastic Presenting Lucy, Quadras, Nitesca and Prospera scenes for Met Art. These seductive solo scenes proved so popular among fans that Ala Passtel returned to Met Art in 2009. You'll love watching Ala Passtel's sultry Siger scene in April 2009, her intensely alluring Ronillian session in July 2009 and her sensual Procacis shoot which was promoted via Met Art in November 2009. Must see sex scenes for Ala Passtel fans! Brunette Czech pornstar Ala Passtel enjoyed posing for these glamorous Met Art photo shoots and she has mentioned that;
"My friends think I am a very shy person. However, I do love meeting and getting to know new people. I never make the first move though. It's fun for me to surprise people after they have spent a lot of time with me :). I think having my pictures on MET-ART has helped me open up to a whole new group of people around the world and I couldn't be more excited about that!".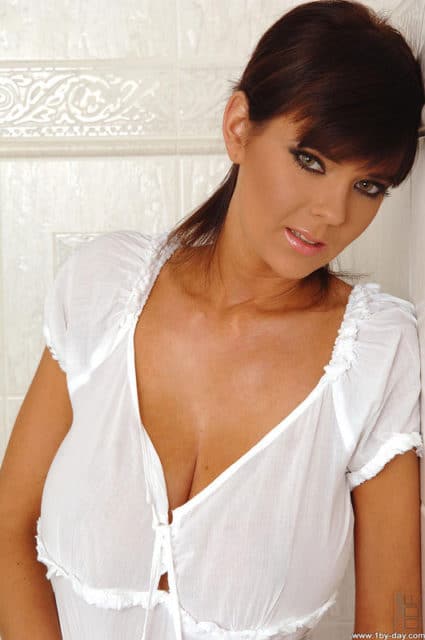 Click here to watch Ala Passtel (aka Gabriela) in "You'll Need A Shower Yourself!" at DDF Network
Even though she no longer performs in porn, all natural busty pornstar Ala Passtel continues to be ranked as one of DDF Busty's 'Top 10 Models' and she was featured in The Daily Sport's 2015 calendar. Intrigued? Then use the links provided below to discover all of brunette Czech pornstar Ala Passtel's hottest sex scenes and exclusive web content!
Ala Passtel : Social Networks
DDF : Ala (aka Gabriela) at DDF Network
Met Art : Ala (aka Lucy C) at Met Art
The Nude : Ala (aka Gabrielle) at Nude EU
Babeapedia : Ala at Babeapedia